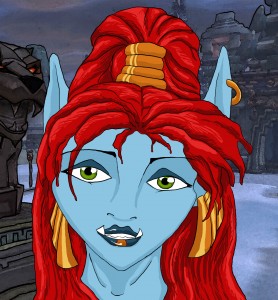 My character from World of Warcraft, Sizirri. This is the finished sketch and is meant for short comics.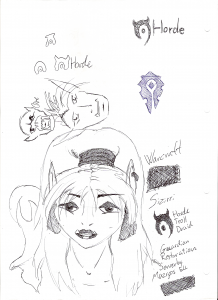 Sketch page for the final picture.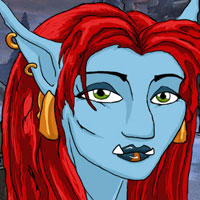 Different angle.
Character sketches in blue ink. The last one is on top of some homework. The icon is the horde symbol.
Materials:
Sketches: Pen and paper.
Final colour pictures: Photoshop and pen tablet.