This is a pencil drawing that later made it into digital colouring. The original sketch wasn't made for colour but I am very pleased with the lighting. An effect I rarely use simply because I haven't mastered it very well.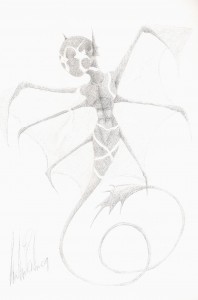 Pencil sketch.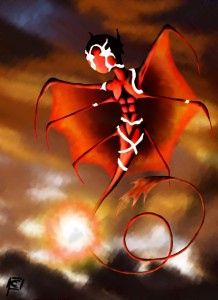 The digital coloured version, lighting effects and background also added to this.
Materials: Pencil, paper and Photoshop with pen tablet.