I made my grandfather a motor for his birthday.Sadly I don't have a picture of the finished one.
I looked up the word motor in Google, then drew the one that was the most picturesque with a few changes. He then took a short look at it and told me it's name.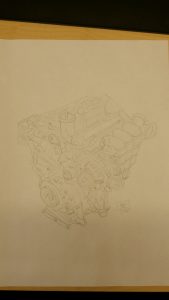 Finished: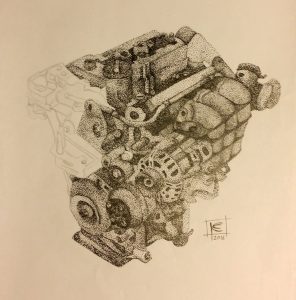 Bonus info:
I am getting better at the dots but they still hurt my hand.
Materials:
0.2 Black pen
A4 paper
Pencil for sketch